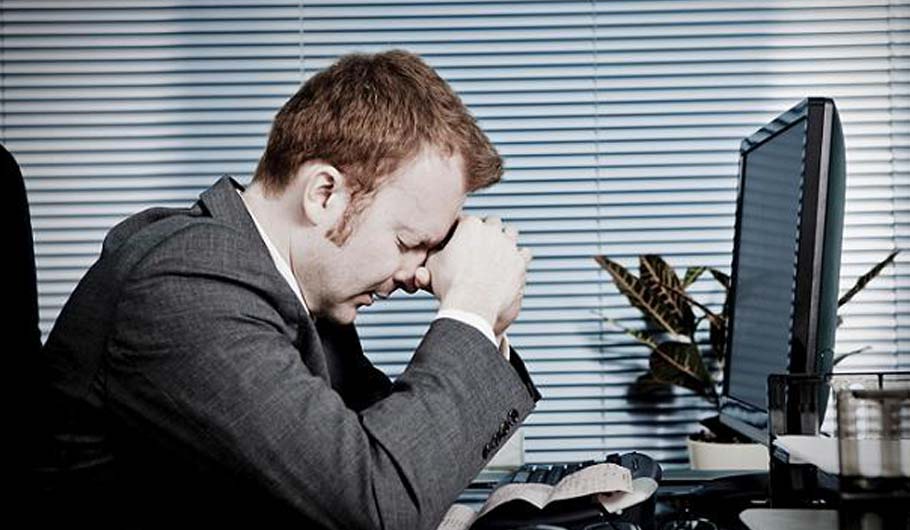 Does HR Outsourcing and Automation Threaten Your Job?
Wednesday, November 19, 2014
(HRD) If you stay current with the business news, you will see that lately, there has been a spate of articles concerning HR in the new millennium. They feature perspectives from a range of business experts, most of which claim that, although HR may be threatened, it isn't being driven to extinction. Rather, workforce management is actually in a state of rapid evolution toward what we call "The New HR".
The once revolutionary ideas of using automated HR software and employing third party companies for many HR functions are becoming routinely adopted and are already a fait accompli in many organizations. In fact, the second wave of HR automation is already upon us. According to the business-based current events site, CIO.com, a reported 90% of Fortune 1000 companies are already planning to replace their human resource management software in the next four years.

Are You Ready For Reality?
The truth is, however, that modern personnel people were never intended to be simply confidential factoid collectors. Their designation was "Human Resource Manager", with the accent on the 'human' part. No one ever called them "Private Data Managers". HR's core duty was to interact with human beings who had committed themselves to the profitability of the company with their talents, skills and strengths. They are most effective as ombudsmen for companies; representing the interests and concerns of the workforce to management, as much as representing management to the workforce. As well, they were to communicate management decisions that would affect employees in a way that was respectful, honest and informative. It was only due to the constant barrage of new layers of red tape and governmental reporting that pushed the human aspect of the job off HR's loaded plates in the first place.

The Next Big Thing
So what's next for Human Resources? They have lost, or are now in the process of losing, their main focus for decades; the processing of endless forms and stacks of documents. Now, a relatively inexpensive Human Resources Management System (HRMS) can be purchased that streamlines and automates the filling out, reviewing and curation of all that personnel information. Third party service providers can also perform the HR form filling functions; much like business has outsourced their benefit package and payroll operations. With those soul-numbing and mundane chores taken off their minds, now will be the time for The New HR to become what they always should have been.

HR's Brave New World
The first step to moving forward into this brave new world is for HR directors to embrace the very technology they feel may be a threat to their employment. By being pro-active in the adoption of automated systems, HR workers can ensure their place in the business will still be viable. If the automation initiative is forced on them instead, they may not have the same opportunity to control its adoption and to grow into their new, paperwork-reduced role.

Okay, I've embraced HR software. Now what?

The next step for The New HR would be to flesh out what their altered tasks and job focuses will be. This will demonstrate to the leadership team how remodelled human resources will add value to the company, which they were unable to do before the form-filling functions were automated. Smart management will be thrilled to finally have someone take the bull by the horns to enhance communications within the company. Most managers are cognizant that management's messaging has profound ramifications on staff morale. They further recognize that staff morale has a huge impact on productivity and that productivity has a significant effect on the profitability of the company. By staking out a renewed commitment to enhanced worker morale, better staff retention and smoother succession for those in leadership roles, Thye New HR will demonstrate real bottom-line value. This will come as a pleasant surprise to old school CEO's and CFO's that consider HR to only be a drain on the budget with few financially redeeming qualities.

Out of HRMS way

Another aspect to the rise of automated HRMS is that rather than just collecting, storing and managing meta-data, HR specialists can actually make use of the raw intel to convert it into valuable information. Instantly and effortlessly, you can advise your leadership team regarding:
Improvement or deterioration in turnover rates, absenteeism and stress-related medical leave, which are all objective indicators of workplace morale. As an adjunct, the most competent of The New HR practitioners will leverage that information, along with points of view collected from actual fact-to-face conversations with employees, to recommend ways to bolster and encourage the enhanced morale or to advise how to reverse the direction of declining team spirit.
Analysis of historic cyclical data such as overtime hours by station to forewarn management about slow business periods or when to prepare for ramped up activity. Such knowledge can inform decision makers better regarding the timing of hiring more staff or whether and when to replace workers lost to attrition.
Monitoring employees' special days such as birthdays and work anniversaries. A personalized card or note of congratulations pays dividends that far exceed the miniscule cost associated with such initiatives. People respond very well to being treated as, well, people.
Understanding the global issues facing the management team and how they relate to their workforce. An example of this is having the time to do position remuneration research to ensure your pay scales and benefit offerings are affordable, yet good enough to attract the right talent.
Buddy Can You Paradigm?
Given the new millennium paradigm of heightened competition for exceptional expertise, The New HR will be far more able to become talent shepherds than their over-burdened, paper-pushing predecessors. They will have an opportunity, for example, to fashion a social media presence to establish a corporate identity and to use that branding to attract the right talent to their organization. This is important to note as social media interaction is uncharted territory for many organizations and is too important to leave to someone not part of the management team. The New HR is the perfect fit for this new challenge.

The Death of the Dreaded Ineffective Employee Evaluation

With the absence of rote paperwork, The New HR will be freed up to take the employee evaluation system from a useless sham performed almost out of habit, to an ongoing, meaningful, two-way discussion involving, not just the corporate goals of the business, but the personal goals of the employees and how each side can aid the other in their realization.

At Last, Deeper Understanding For Generations

Finally, with more time available for the human element of their trade, The New HR will have the ability to customize intra-company communications. This may become a vital piece of the puzzle given the reality that for the first time ever in human history, there are now four generations of employees in the workforce. Due to factors like increased lifespans, lousy returns on retirement savings and the striking down of mandatory retirement legislation, those over 65 are routinely in situations where their co-workers can be many decades younger than them. Experts have identified that each of these four generational groups respond to different forms of communication and leadership approaches. The New HR will have a much better understanding of this dynamic and be able to interact with each demographic in language they understand and will respond positively to.
Author: Chris McKerracher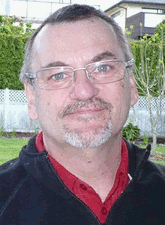 Chris McKerracher is a Social Media Marketer and Professional Writer for Industrial NetMedia. Chris has worked as a journalist, editorialist and humourist for a number of Alberta newspapers since 1995. He has also written eight theatrical plays which have been produced with the ninth to be staged in May of 2016.